doing the right thing for your health care
Open 8am-6pm weekdays 
Thurs closed 1-3pm for training. 
Bank Hols – we are closed
Everything you probably want to know about our service is all on this one home page.  Scroll and read.
For our email address, scroll to end of page
Don't forget - you can call 111 during the day too
PLEASE THINK…
YOU DON'T ALWAYS NEED TO SEE A GP  
CALL 111

–  open 24h
help with acute medical problems

ANY LOCAL PHARMACIST


good advice about medicines, minor illness

DISTRICT NURSES

: 01274 256 131
wounds, dressings, elderly people

HEALTH VISITORS

: 01274 221 223
advice about babies and children

MIDWIVES

: 01274 461 310
if you are pregnant
LATEST UPDATE: there is a new surge of cases. It's on the up again and we all need to do our bit to protect each other.
Fever, Cough, Short of Breath or loss/change in taste or smell?
If you have ANY of these DO NOT GO TO THE GP SURGERY OR HOSPITAL.
Stay at home and follow the advice below.
National Coronavirus Support Line 0333 880 6619
HANDS
Wash your hands frequently
FACE
Cover your face with a mask
SPACE
Make space from others
Rather than waiting on the phone, we think you will like this...
Contact your doctors online
Give it a try: click on a blue link below and fill out a simple online form to get advice and treatment by the end of the next working day.
Common problems you can ask about…
Evening & Weekend Appointments
(Extended Access)
where you can see a GP, Physio, Nurse, Health Care Assistant 


ring us on 01274 612 279
Weekday EVENING appointments (6.30pm-9.30pm) at Shipley MC, Picton MC & The Ridge MC
Weds EVENING EXTRA appointments (6.30pm-9.30pm) at Moorside Surgery only
WEEKEND appointments (10am - 1pm) - SAT & SUN at Picton MC only
What are you waiting for? 
Call our reception team and book in.  Tel: 01274 612 279 
Weight Matters, 

Healthy Eating & Cooking

Stress, Anxiety, Domestic Stress

Exercise Groups, Swimming,

Carer Support, Befriending lonely people, Emotional Support

Dementia friendly, 

Slips, Trips & Falls

Social Groups,

Gardening Groups

Looking after yourself in Summer, Winter or General Advice

Self-care in terms of Acute and Chronic Illness
The Top 5 Medical Phone Apps
Simply type the following app names in your android or apple play store.
Musculoskeletal Self Care
Back, neck, shoulder, knee problems?
"Scientific evidence shows that people ON EFFECTIVE TREATMENT for HIV are NOT INFECTIOUS." Click the picture to read more...
Dr Christian Jessen
Counselling, Alcohol, Drugs & Other Useful Numbers​
Bradford Bereavement 01274 771 545
Citizens Advice Bureau 0344 245 1282
Debt Centre (National) 0808 808 400
MIND: Mental Health in Bradford: (12.00–21.00) 01274 594 594
Mind Centre for Mental and Emotional Help: 01274 730 815
Samaritans (Call to talk about whatever's getting to you. You don't have to be suicidal): Simply call 116 123 (open 24 hours)
First Response for mental health crises/suicidal feelings: 01274 221 181. The line is open all day, everyday, for all ages.
Do you worry a lot?
Get anxious quickly?
Watch the 3 videos below.   The second two are exercises to help you with your anxiety.  Do them every day, twice a day.  Mid morning and early evening.   You can do them more if you like, but make sure you do them every day.   And in between, do things – things with the family, fishing, going out (whilst social distancing of course).
Do this breathing exercise.  It is not just for people with asthma or COPD.
This exercise is called Progressive Muscle Relaxation.
Confused about e-cigarettes? Are they good or bad?
There is a lot of confusion about the harms and benefits of e-cigarettes. Since they are a new technology, we don't yet know the long-term impact of e-cigarette use, and it's not recommended that non-smokers use them. But there is growing evidence that they can be an effective quitting tool. Research shows that e-cigarettes:
are actually far less harmful than smoking
can help people quit, especially those who have tried and failed to quit previously
and their safety profile is more comparable to that of other Nicotine Replacement Treatment products than tobacco
With this in mind, NICE (National Institute of Clinical Excellence) guidance recommends that e-cigarettes should be discussed as an option for smoking cessation and patients are advised that they need to switch completely rather than becoming 'dual users' (i.e rather than using e-cigarettes and smoking).
Please do not ask for antibotics
Antibiotics are a doctor-only decision. Let the doctor make that decision.
Confused by the hundreds of apps out there? Trust Orcha. We've screened all the apps out there and only recommend the ones we think are good.
The NHS, Our Surgery & You
Do you or your kids love fizzy drinks?
Have a look at these interesting videos.
Everyone has the potential to do something
Yes, everyone has the potential to make a difference to the world and feel good in doing so!   Many patients from Bradford come from difficult and challenging backgrounds.  BUT DON'T LET THAT DEFINE YOU.  Use it to empower you.  You're in a unique position to use your experiences to help others and in doing so, you'll feel real good about yourself too.   Click the video to see what Katie and Molly have achieved – and remember, they come from Thorpe Edge in Bradford.  Is it time for you to do something different too?   Come in and talk to one of our Well-being Worker.
How do you feel about refugees?
Please watch this video.   Our refugees have not come to our country through choice, but out of desperation.    Imagine – one day – your house is blown up, bank accounts all frozen, the streets taken to riots, killings, and looting. How would you feel living in a lawless UK?   Your brothers being shot.  You sisters being raped.  It's difficult to imagine – but it was difficult for our refugees to imagine too.  They didn't think what happened to them would happen in a zillion years.  Would you not want to be desperate to run away and find somewhere safe for you and the people you love?  That doesn't stop them from loving and missing their once peaceful country.   So, let's be a little kinder and respectful.  And let's do our little bit and EMBRACE our refugees.
They are people just like you and me.  There are 65 million displaced people of which the UK takes about 300 000.  But Germany & America takes 3 times more.  
Join Ashcroft's Patient Participation Group (PPG)
Our patient involvement group is a group of patients who want to help us do better.   We provide a forum where patients can meet the doctors and staff to discuss things about the practice and the services we provide. It's an opportunity to get involved and make things better.  You've got nothing to lose.  In fact, you might feel good about yourself for contributing to your community.  We only meet about twice a year with 2-3 emails in between.  Involvement is not heavy – you can come and go as you please.   Give it a go…
Click here to email us and ask to join the Ashcroft Patient Participation Group (PPG)
If you don't use email, simply provide a name and contact number and ask our reception staff to hand it over to Mr Chris Rushton, our Practice Manager.
Want to help make the patient serve you and the community better?  Come join our friendly and welcoming group.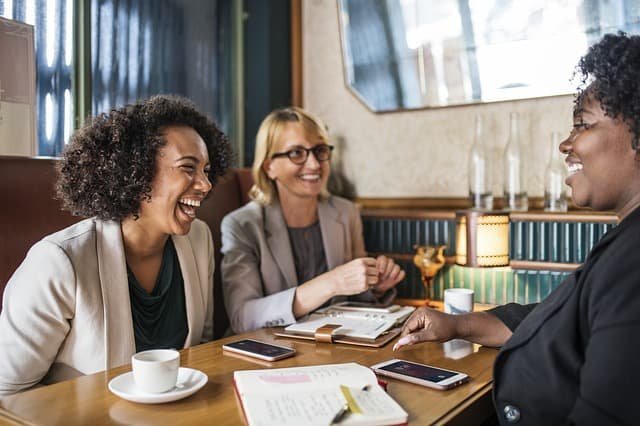 Ashcroft Surgery, believes in ….
'always trying to do the right thing'.  
The right thing for our patients, our staff, the community, the city, the region, the nation and the world.
Please do not email prescription requests or medical advice or appointments through these email addresses.